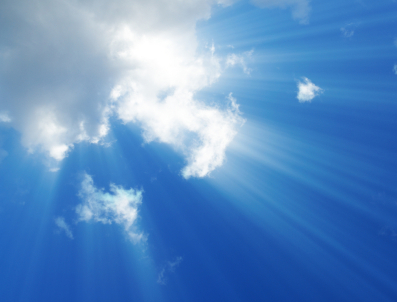 "And this is the confidence that we have in him, that, if we ask anything according to his will, he hearth us: And if we know that he hears us, whatsoever we ask, we know that we have the petitions that we desired of him." 
It is very refreshing to know that the God who created the Heavens and the Earth, has tens of thousands of Angels and many other creations and creatures at His service and disposal is actually mindful of ordinary men. Furthermore, He acknowledges, enjoys and receives the praises of mere mortals and delights in the people that seek Him. He is more pleased when such people give Him their allegiance and continue to seek Him even when it looks like nothing is happening in response to their prayers and situations.
There is a correlation between asking, seeking and knocking of the Lord, and sometimes having to wait for a prolonged period of time to receive answers from Him or see Him move. The process of asking and having to wait for the will of God to manifest in response to our prayers can be quick and simple but in many cases it can be long and daunting. Abraham is described in the Bible as a friend of God, yet he tasted first hand what it meant to trust God in order to make good on his promises and grant him his heart's desire for a son to succeed him. The time between the promise or the request in prayer, and the manifestation of the answer is a process of living the surrendered life. Though the answer may be slow in coming, it is a process allowed by God.
It is during this period of waiting that man's will and yieldedness to the Divine way is severely tested. It is a time where the normal human mind cannot understand, and it comes with a temptation to give up and find alternatives as Abraham did with Ishmael. Many a times he encounters a lack of understanding from others, mockery and even feelings of consternation emerge. Satan's strategy in every generation is to cause people not to wait or give up in the place of waiting. When that is done, the will of man is manifested. The God we serve cannot be limited or fail because nothing is too difficult for Him. The only battle that God has here is man's free will and his ability to surrender to God completely. This is the process of living the surrendered life – you cannot walk by sight but by faith when trusting the Almighty to manifest his will. The price we pay while waiting on God through prayer and fasting is manifested by God to subdue the powers of Darkness.
When we employ our own strategies to the purposes of God, we do not allow Him to conquer the strategy of the enemy. If we agree with God and partner with Him, what He purposed must happen.
That is why the Bible encourages us to not be weary in well-doing and not to faint (Gal 6:9) knowing that at God's appointed season we shall reap what we have sown if we remain true to the Lord. We are encouraged to wait upon the Lord and renew our strength ( Isaiah 40:31).
As we do that, we will experience the manifestation of His will. This, however, is to the degree that we yield and walk with Him. We shall see results and seeds shall be harvested by and through us. Whether this comes in some measure- 30%- which is the good will of God; or 60% – being the acceptable will of God or 100%-His perfect will. With the demands of our times and the need to see the full manifestation of His will, may we have the grace to yield completely, wait upon Him and agree with Him to see the counsel of Heaven accomplished on Earth.